They say that how one spent 11/11/11 will set the tone for the future. If that's to be believed then sign me up.
On 11/11 I woke up in Paris about 3:30am with 45 minutes on the clock to finish packing and make my way over to CDG for the flight to Prague. A croissant and a coffee definitely hit the spot at the inhumane hour, no matter that it cost a bazillion dollars. I was getting tired of paying Paris prices.
After a short hour flight, I was in heaven. When I was initially considering the Paris trip, I thought why not do another city? I desperately wanted to go to Belgrade, and it was torture flying over Serbia and not being able to go, but 4 days was an unfairly short amount of time to consider it a destination so I decided on Prague (the other possibility was London). The decision was helped by the bargain of a life time - a return flight from Paris and 3 nights in a 5 star hotel for less than AUD370. Thanks Expedia!
I instantly fell in love with Prague. I fit right in, what with looking so obviously Slavic and being well above average height. Nobody stared. I understood the language too. What a revelation. Sign number 875 that I belong in Eastern Europe. After a very cheap train ride into town, I was in a fairy tale.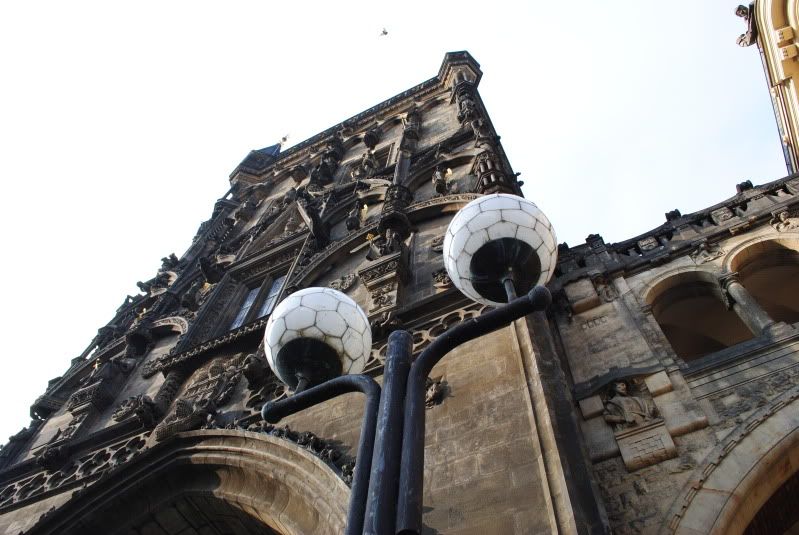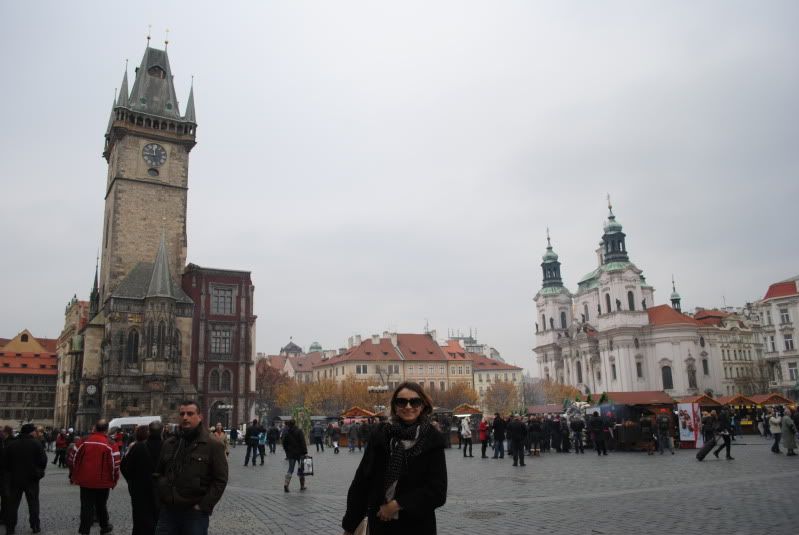 Prague is impossible to describe with words. A bit like New York, it just made me happy and at peace. I indulged in the most delicious street food, the best hot chocolate I have ever had. I'm already plotting ways to go back. The one regret I have is not getting a guidebook to read as I walked around. The architecture and the history of each building is incredible, everything had a story. I walked around all day with a huge grin on my face, eating amazing food... if that's how I'm going to spend the rest of my life... may the rest of my life start now!
The incredible street food sausage in the freshest baguette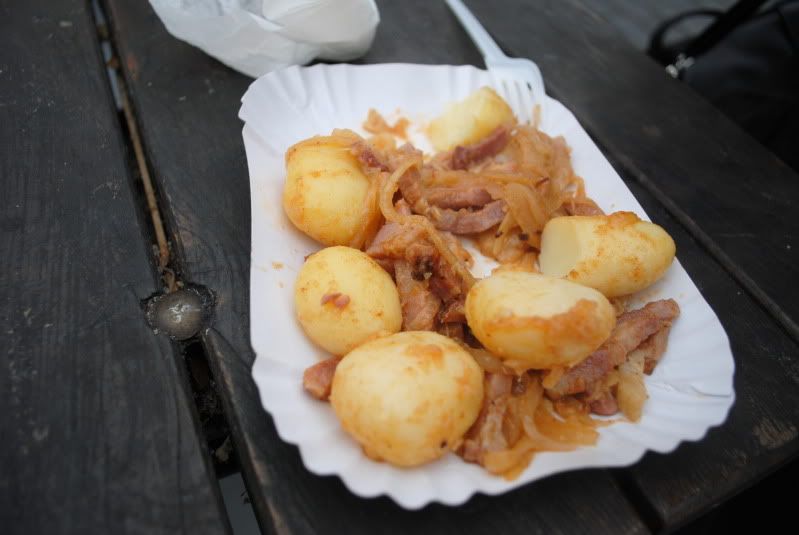 Roast potato with ham and onion
Trdelnik. If I could eat only this incredible pastry for the rest of my life I would. I had 2-3 every single day...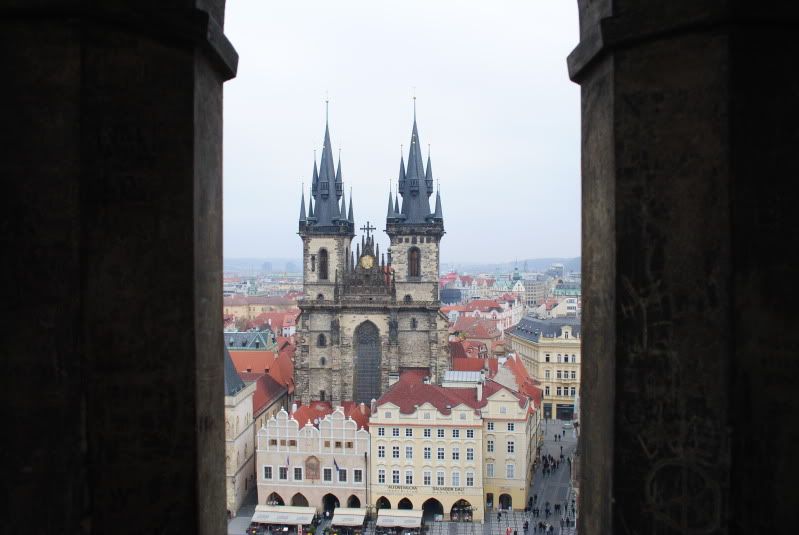 Tyn Church in old town square.