It's crazy to think that I'm nearing the 5 year anniversary of moving to Melbourne. So much has happened. My career took a new direction after I gave up what was seemingly my dream job and after a solid 4 years of hard work and many steep learning curves I have the promotion and the job that I often doubted was within my reach. I have a few weeks break before the new chapter begins. I thought I would cry as I said goodbye to the office that was my second home, but I didn't. I had cried when I was updating my resume 5 weeks prior.
I have my draws to empty and years of paperwork to file (which is sitting in the back seat of the car). New profiles to write. New networks to build. A huge exhibit I'm working on for the Australian Open. And lots of spring cleaning to do. (I spent most of the morning degreasing and polishing the oven and it's looking damn fine).
Here's to new beginnings, including some warm weather (wishful thinking as it's November and I still have the heater on!!!)
These photos were snapped last weekend on a rare warm and sunny day at Hampton Beach. It's odd though isn't it. When I lived in St Kilda I drove to the beach in Brighton and now that I live in Brighton I drive to the beach in Hampton. The way I'm going I'll be living in Sorrento in 20 years (one can only hope!!)
Not much into betting on horses, but my pick for tomorrow is Drunken Sailer. Can't go past the name. Who's your pick?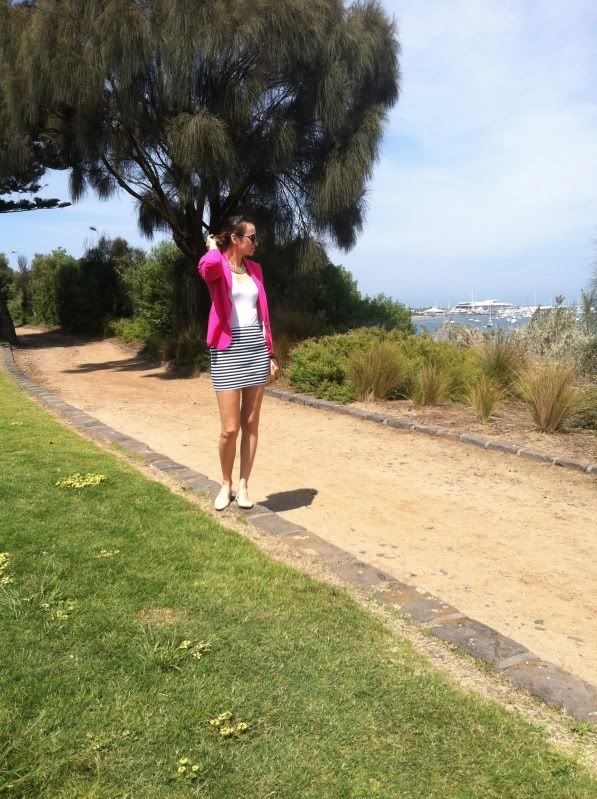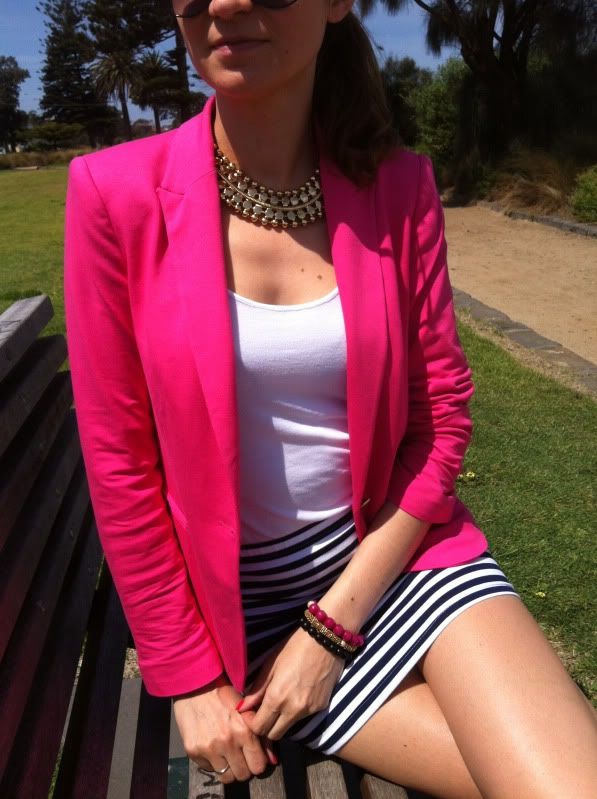 Outfit notes - Bracelets-Sisco Berluti. Blazer-Zara. Singlet-Witchery. Flats-Witchery. Skirt-Supre. Necklace-Peeptoe