It's no secret that winter is my least favourite season... seeing friends on a Saturday night? No thanks - I'd rather be in a bathrobe and slippers in front of the heater watching French films. The thought of standing on cold tiles in a cold bathroom applying mascara and straightening my hair frightens me. My social life suffers. Not to mention the lack of ANYTHING to wear that will keep the wind from my bones.
After sleeping for most of Saturday to recover from the sheer exhaustion of handing in a paper at 11.54pm on Friday night that was due at 11.55pm on Friday, I decided to venture outside today.
A few weeks ago Giana & Jam, the two lovely ladies behind
Lah De Da Bazaar
invited me to the launch at Biero Bar - a perfect way to spend a cold Melbourne Sunday - at a cosy indoors venue looking at pretty things. According to the lovely girls, "
Lah de da is a crossroads between unique vintage and local labels – a dedication to the dedication to supporting young and 'unseen' Australian designers. The bazaar is dazzling place for the local labels to show their amazing craftsmanship to the fashion community and mingle with the vintage labels.

Overall, the bazaar was created to unite 'old' and 'new', into one romantic place for all to enjoy! "
Thanks for the invite girls... I'm sure your hard work will grow into an exciting and successful concept! Lovely to meet you both.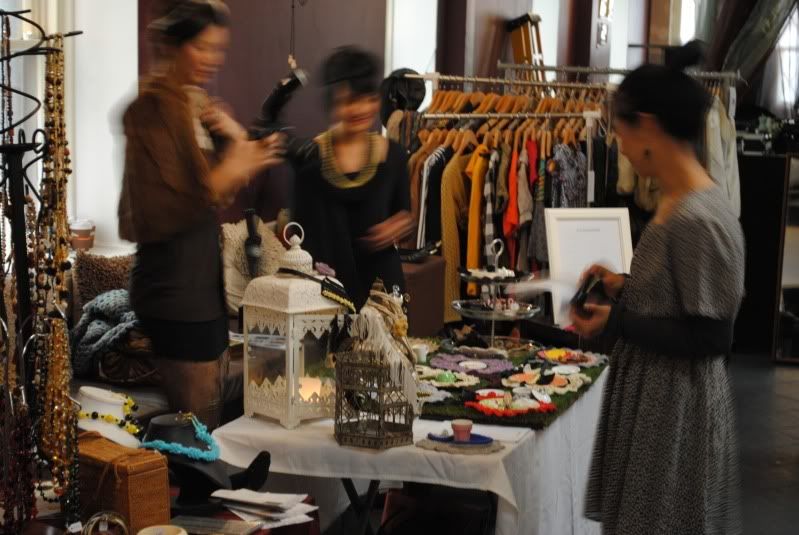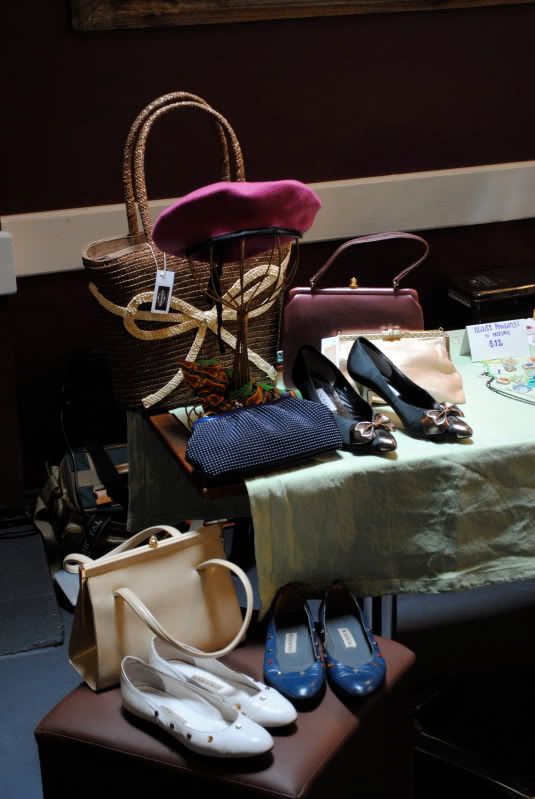 I then decided to check out the sales... Except for underwear, I purchase 95% of my fashion items online. I like the stress and pressure free environment of online shopping - the non existence of women who rush up to the Louboutins at David Jones and make fun of the prices, the clothes thrown everyone and squashed amongst piles of junk, making everything look like junk... Online shopping allows me to pin point to exactly what I want and enables me think of what the item will go with.
I did however find a gorgeous Camilla & Marc grey trench coat, reduced from $1,100 to $494... It is on hold until Tuesday - enough time to decide if I really want and need it.... which I do, but one must be responsible! Plus there's a husband to convince.
I spent the rest of the afternoon at Lindt cafe, nibbling on on their delightful macaroons and sipping hot chocolate whilst reading the new issue of Australian Vogue, which comes with a bunch of Mecca Cosmetica goodies.
Tonight I am catching up on blogs and cooking a beef stew.... (yes in front of the heater in my bathrobe)
Hope you've all had a delightful weekend. x