Feelings of wonderlust whenever I look at the photos. I'm procrastinating posting them, so I can keep writing about Prague all year...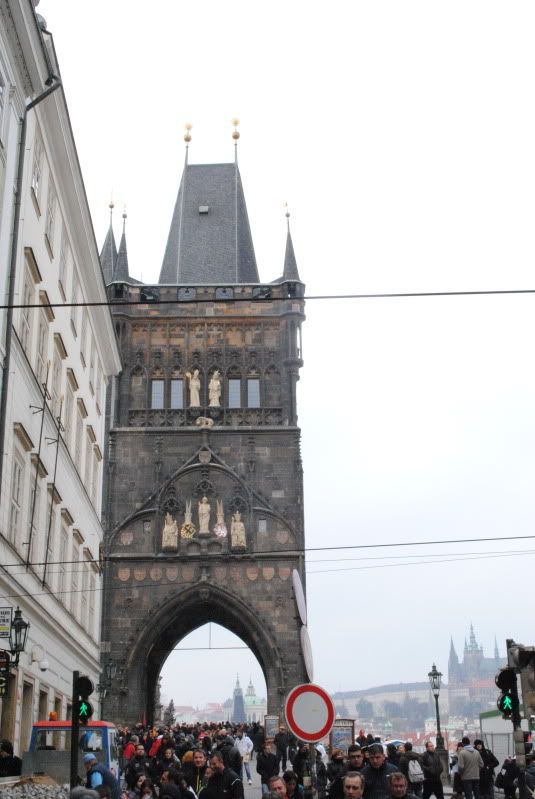 The Old Town Tower as you approach Karlov Most, in astonishing gothic style.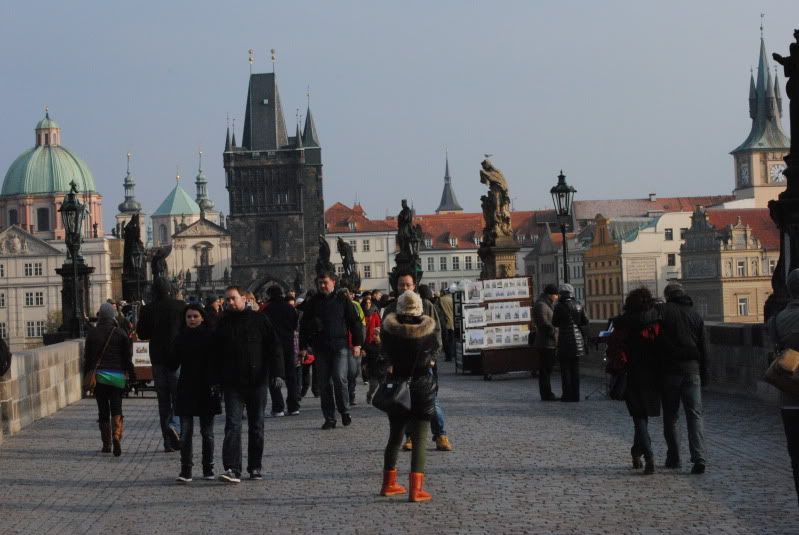 Crossing the bridge... dotted with 30 statues.
If you rub St John being thrown into Vltava River and make make a wish... When in Rome!