My energy levels have slowly been returning, so I am getting out and about a little bit more, which will hopefully result in more blog posts. It's been a slow process but it's truly wonderful to feel alive again.
I've really been loving the peplum trend that's been everywhere since the Oscars. B was in Sydney so I had to do with the self timer (as my camera remote isn't working). Since the outfit was so monochrome, I decided to dress it up a bit with Louboutins and the Zara sequin clutch (which I'm still not sick of).
The top is from Glassons. I am seriously loving everything they're doing at the moment (move over ASOS) and the shipping is quick & free. Items are far better quality than everything else in the price range, too.
You may remember that I blogged whilst contemplating the Louboutins and let me tell you, they have quickly become my favourite shoes. They are incredibly comfortable (just make sure you go up half or a full size) and so easy to wear. Now I know what the fuss is about. I am already plotting my next pair.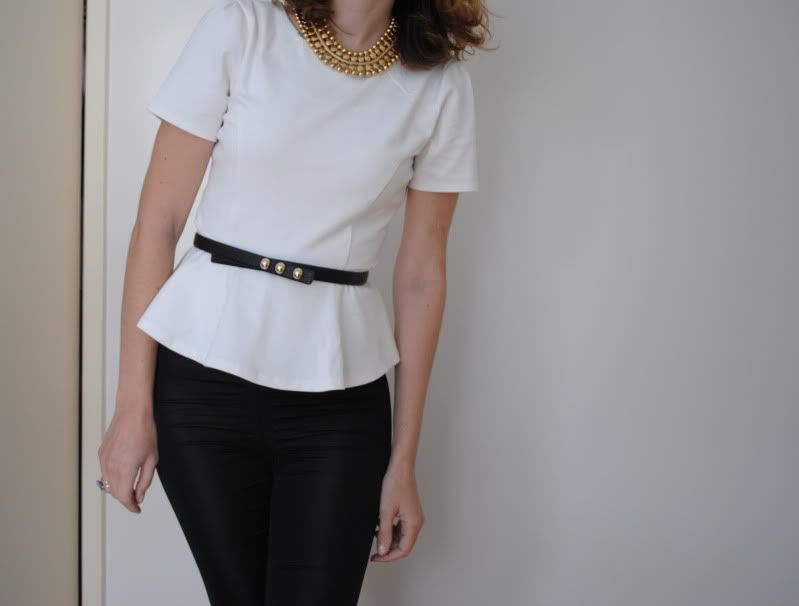 Top-Glassons or similar, Leggings-sass&bide 'rats', Belt-Scanlan & Theodore, Necklace-Peeptoe