Australia is at the arse end of the world. Fortunately for the leg from Melbourne to Abu Dhabi I had a row to myself, otherwise I don't know how I would have survived the journey. Torture.
My intro to the city was not pretty. Staying at the foot of Sacre Coeur, at the top of the hills of Montmartre meant lugging 17kg of luggage up cobbled streets and then 4 flights of stairs in 5 inch heels (they were the most comfortable shoes I had believe it or not) was something out of a comedy. I did not pack appropriately. I left Melbourne which was showing the same temperature as Paris, yet I'm sweating in a t shirt here while I'd be wearing a coat in Melbourne when it's 17C. Damn you for being so cold Melbourne. Now I'm stuck with boots and a coat which I cannot wear and no room in the suitcase should I wish to buy anything (because hey boots and coats take up a lot of room).
Last night in a desperate bid not to nap, I decided to just stay local and spend hours getting lost through the cobbled streets of Montmartre. And boy did I get lost-and love it!
Some unedited first images for you all from last night. Just came home from a 10 hour day of typical tourist stuff. That post to come. Please wish for the rain to stay away! x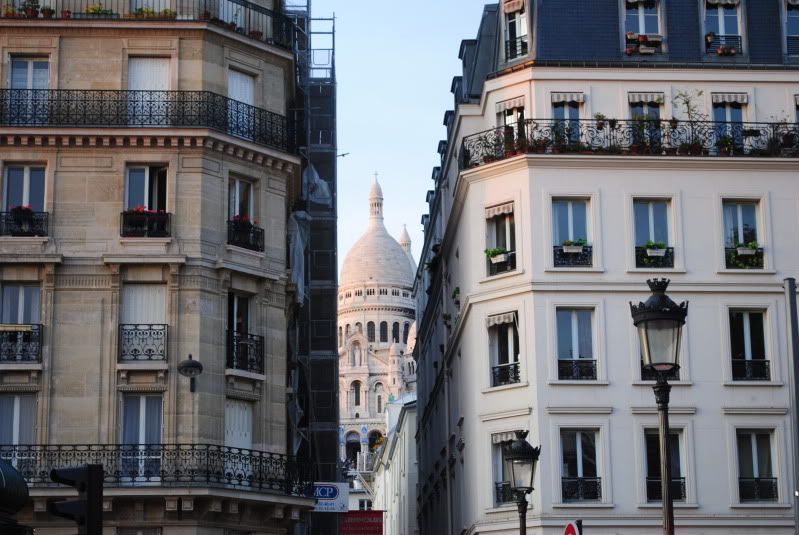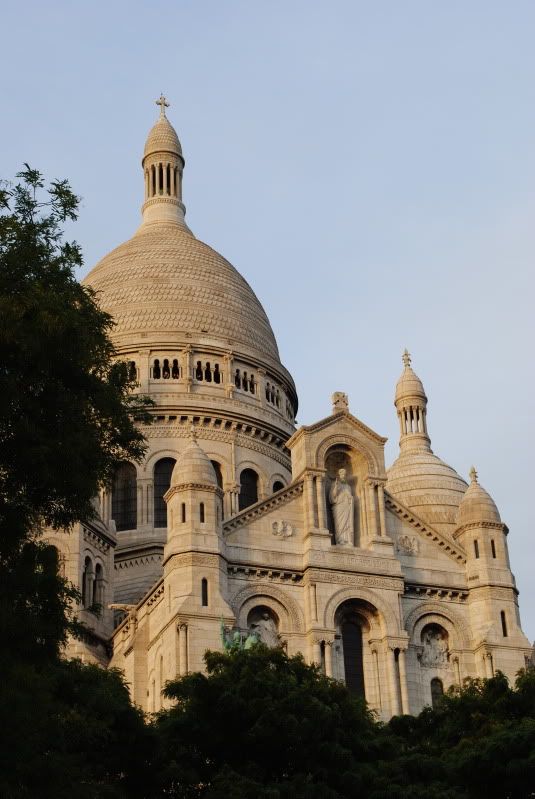 First glimpse at sunset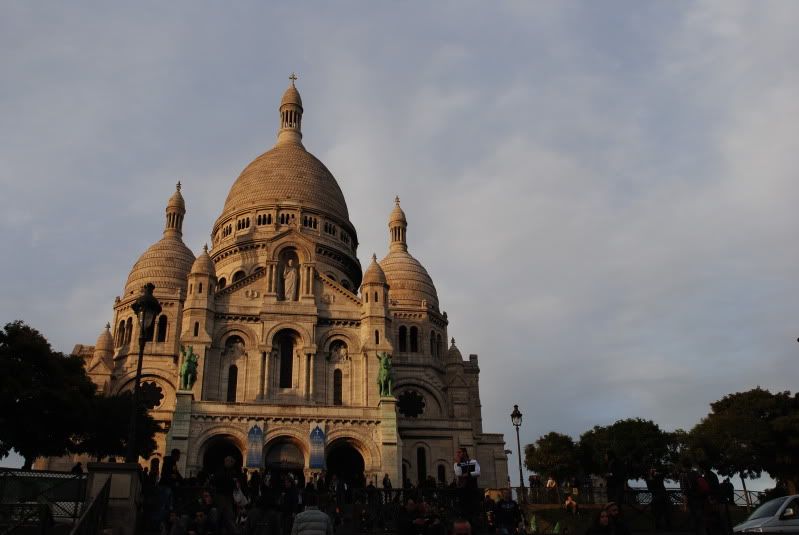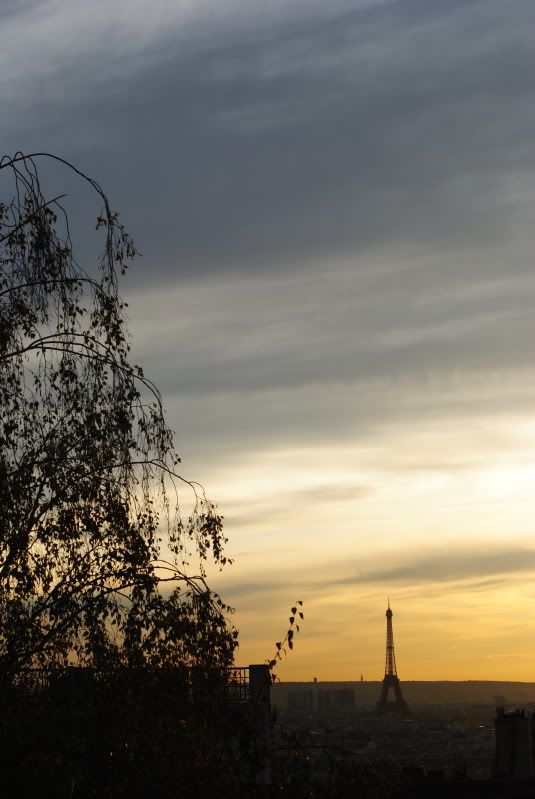 First glimpse of Eiffel Tower