It's no secret that Melbourne has great Greek food and according to B, it's better than the Greek food in Greece.
One of our favourites is
Hellenic Republic
. U
ncomplicated, home-style Greek cooking.
The food is simple, authentic Greek - dips, salads, spit, seafood, saganaki. If you're hungry, definitely head there for a yummy meal. It is however very loud, like a typical Greek taverna with an open kitchen.
It's cheap(ish). It's cheerful. There's no weird stuff, no modern interpretations, definitely no evidence of fusion.
My photos are blurry as they were taken in a hurry as B think it's embarrassing when I pull out my camera in public, ha!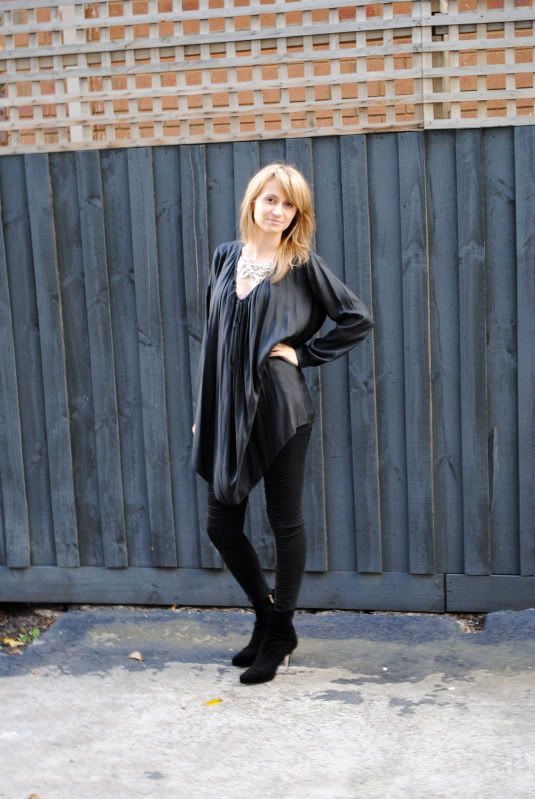 Outfit for the evening (hair looks orange due to lighting, I promise it's not like that "in person")
Scanlan & Theodore twill tunic. If I wasn't so tall, this could work as a dress
Sass & Bide Rats
YSL booties
SG necklace
Generous serving to dip and saganaki with peppered figs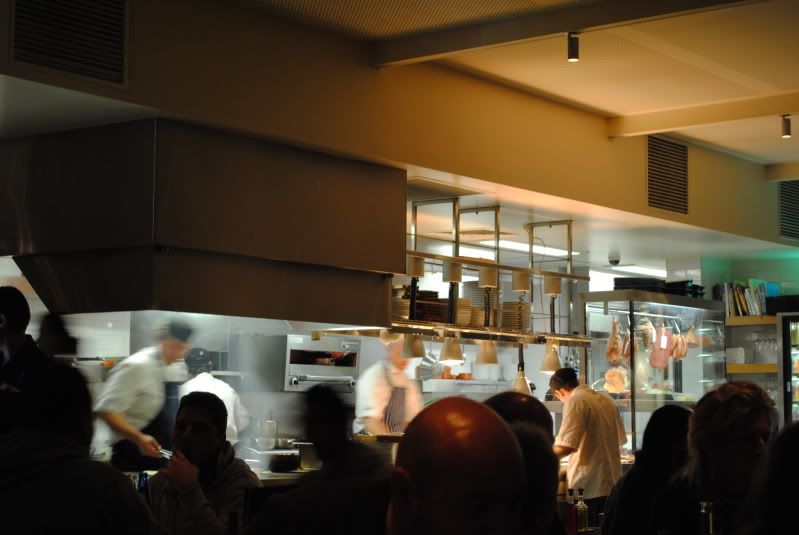 The busy open kitchen and a crowd of very varied diners - families, couples, tourists...
Our cosy little corner window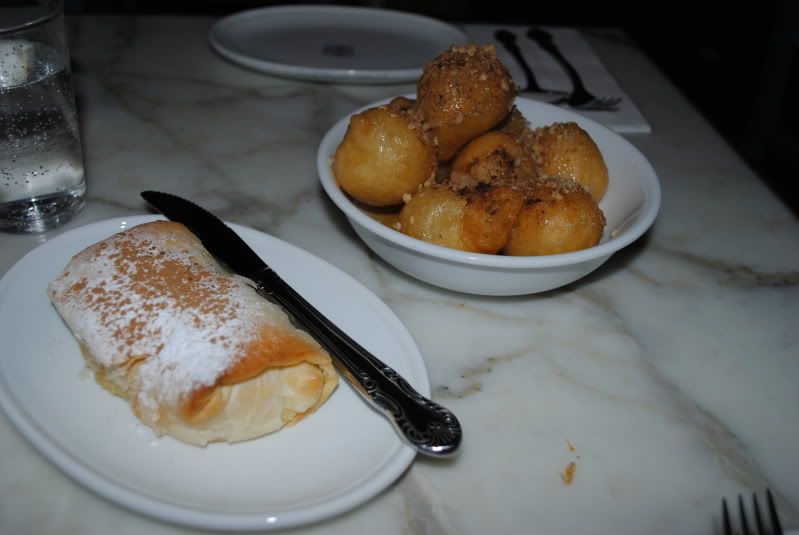 Yummy dessert
Again, apologies for the poor photography, all done with one shot, on auto! Bad!!