Putting together the perfect corporate wardrobe would have to be one of the biggest fashion challenges. There is so much ill fitting, poor quality stuff out there that you'd be paying hundreds of dollars for. It's also very difficult to find the right balance between looking good and being taken seriously for your merit. It's often a catch 22. I love blogging and I love visiting blogs, but sometimes I am blown away by girls who can post a different outfit every day. I couldn't imagine owning so many things. I don't have a lot but I love it all - I make sure that everything fits perfectly and I wear it all the time - in particular the corporate wardrobe - most things are worn a few times a month at the very least. The key to ensuring that I do not get sick of things quickly is to buy things that are very me style wise, that are well made and well cut and that go with a lot of other items in my wardrobe. The experimenting and fashion I leave for play time.
Here's my pick of essential corporate staples.
I'd love to know what your corporate wardrobe staples are too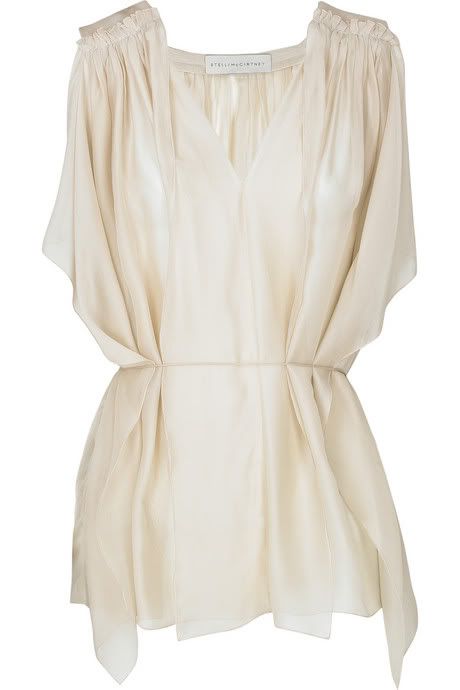 Pretty, floaty tops in neutral colours. These can be worked back with skirts, trousers or even jeans for casual wear.
Black pencil suits with detail - zips, buttons, belts. I love unexpected details in really feminine pieces.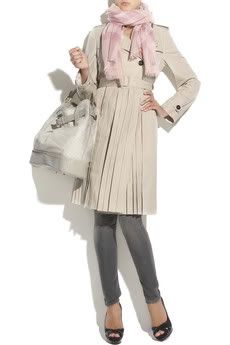 A trench coat! I love belted coats that are roomy enough to layer over a whole outfit. I feel the cold quickly and I love having a nice coat to keep me warm.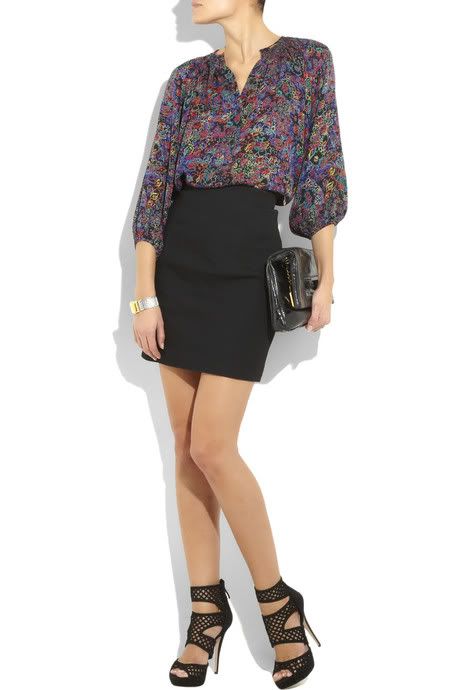 Printed blouses... nice to layer under good basics.
Shift dresses. Nothing beats an easy dress to throw on in the morning when you're not sure what to wear! I love the sleeves on this one - can get away wearing it without a jacket.. with a skinny waist belt or some dainty beads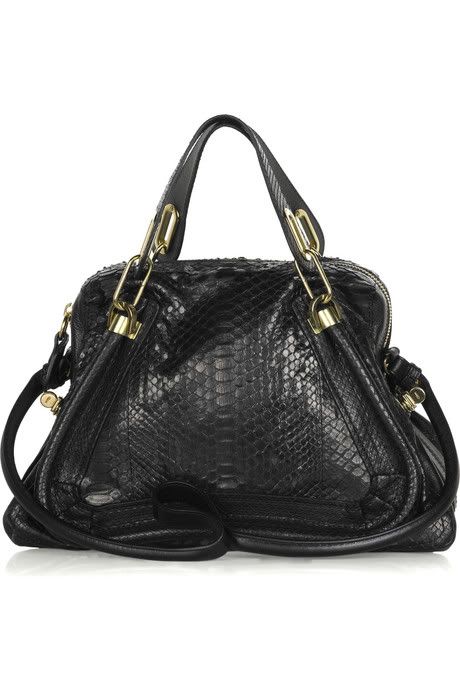 A roomy black bag. I carry my life in my bag - diary, notebook, files, a book to read on the tram.. my lunch. You name it, it has to fit in my bag.
Dainty jewellery. I'm not a fan of big, chunky statement pieces for the office. I don't want my necklace or chandelier earrings distracting from what I'm saying in a meeting.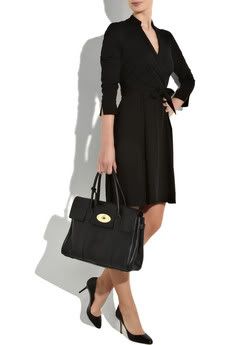 Wrap dresses - serve a similar purpose to the shift dress. They work on their own.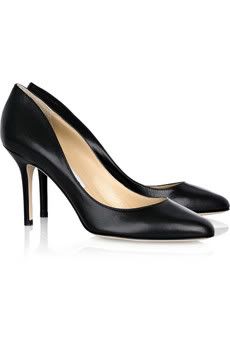 Black pumps with a mid (8/9cm) heel. I think shoes often make an outfit. Get them "serviced" regularly.. the tips changed, a clean and polish. It's unimpressive to see a man or woman walk into a room, with dirty, scuffed shoes with holes on the sole and the tip hanging off the heel.
I love this look - I like the cropped sleeves which give the blouse more focus and the details on the jacket with the big buttons.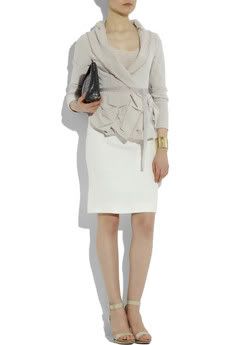 Another great outfit with the ruffle detail detail and great fitting skirt.
My biggest pleasure when taking people out for personal shopping is doing their corporate wardrobe and being update with a list of compliments they've received on their looks.
all images from NAP.