Thank you for the feedback about some of changes to the layout. I will continue to tweak with it to make it a bit more simple and user friendly.
As promised to myself and to you all, today was a productive day dedicated to a wardrobe clear out! But it was not all hard work. B was out the door due to various commitments before I even woke up, so I walked down to my favourite neighbourhood cafe
Las Chicas
for a coffee, fresh juice and an eggs florentine. I will do a proper review of this magnificent establishment at a later date. It has been discovered by the masses and B is very impatient when he is hungry and doesn't like the wait for a table, but in my opinion, Las Chicas is certainly worth it - I'm there every chance I get!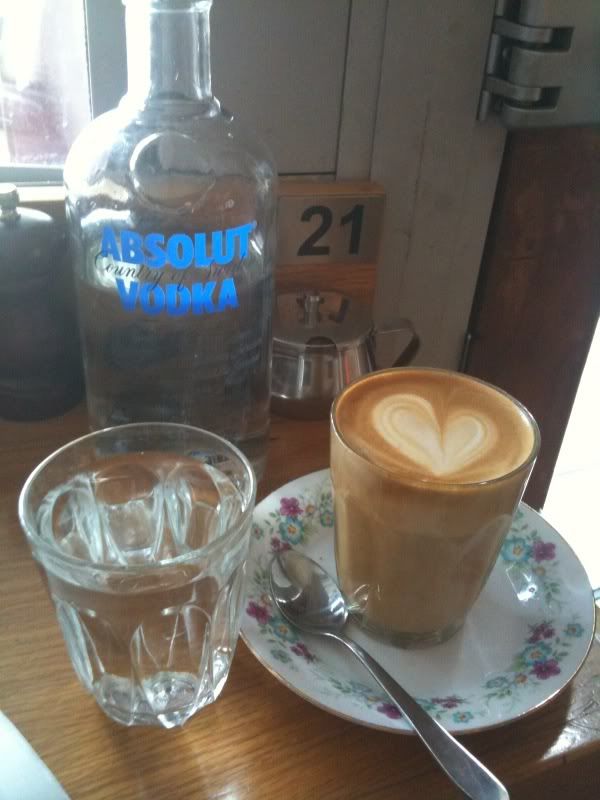 Honestly, the hollandaise sauce is perfect and makes this meal!
So... back home to the wardrobe and this is what I began with!
Lately, everything was just placed back after it's worn in no particular order... I blame it on exhaustion at the end of each day when I can't wait to dive into bed and fall asleep.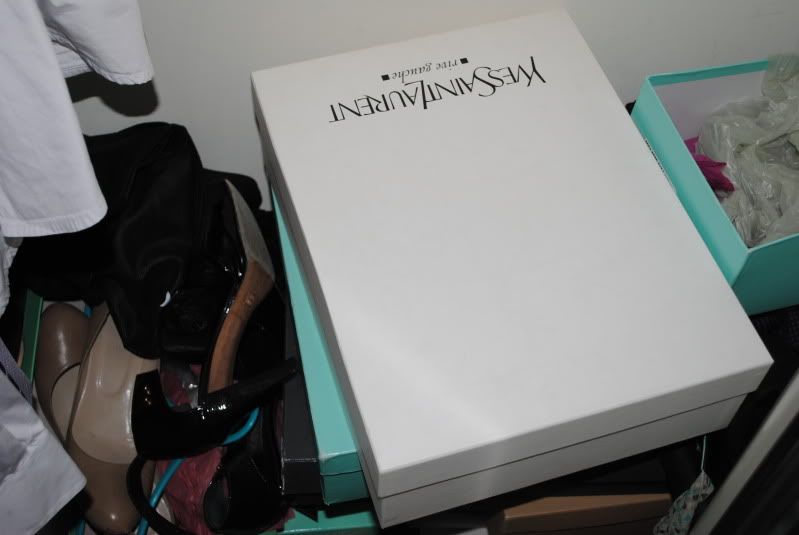 Shoes languish at the bottom of the wardrobe :(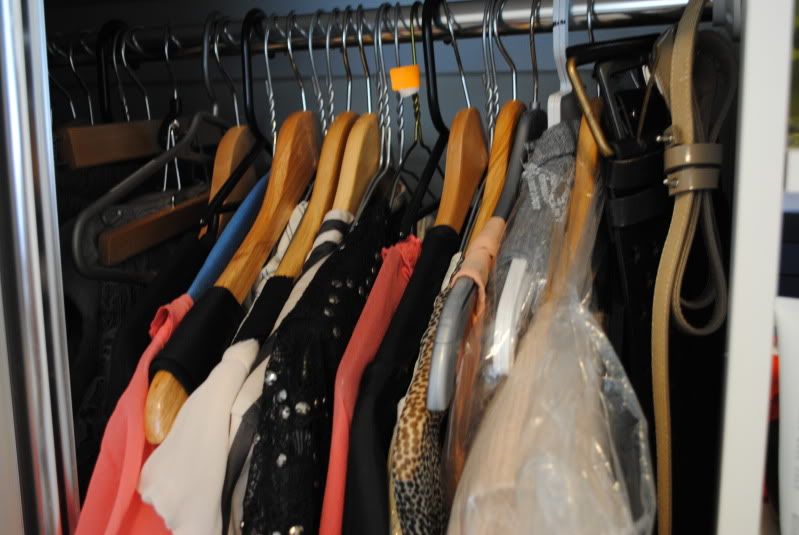 But not anymore! Things are back in order.. suits, work dresses, tops, jackets are sorted together... belts have been sorted. Shoes are back in their boxes! Weekday clothes in the bedroom, play clothes in the spare room.
With that, I've rediscovered some old favourites and this is some of the stuff I'm looking forward to wearing over the coming, cooler months...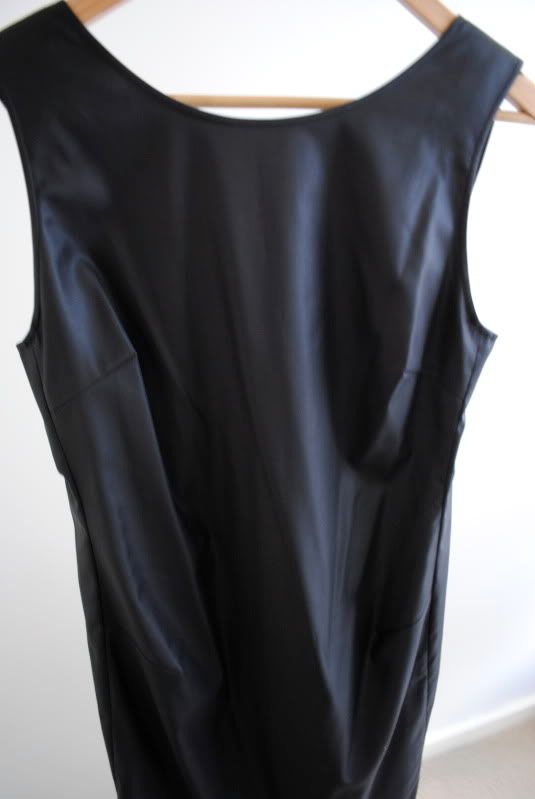 Helmut Lang shift dress with a low back... on it's own with a jacket or over tights and knits. Got this at Century 21 in NYC last year... I found it difficult to shop over there as it was SO big, with so much to choose from that it gave me a head ache most of the time!!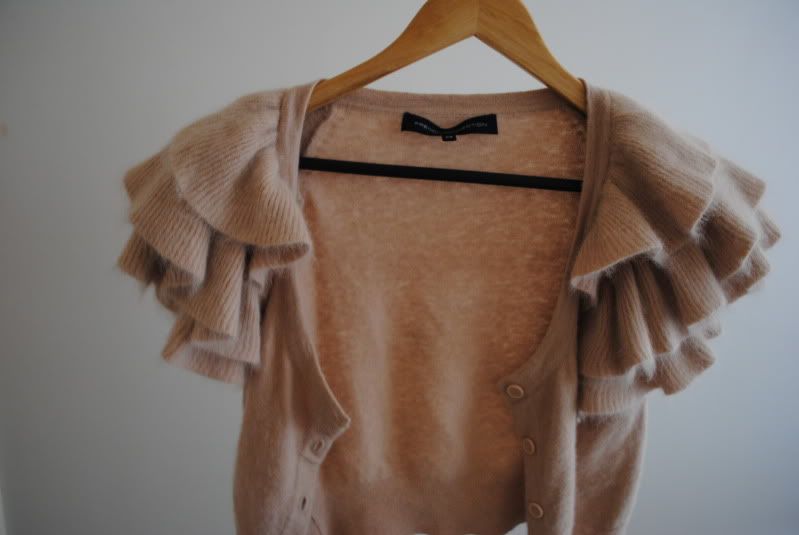 French Connection angora cropped cardi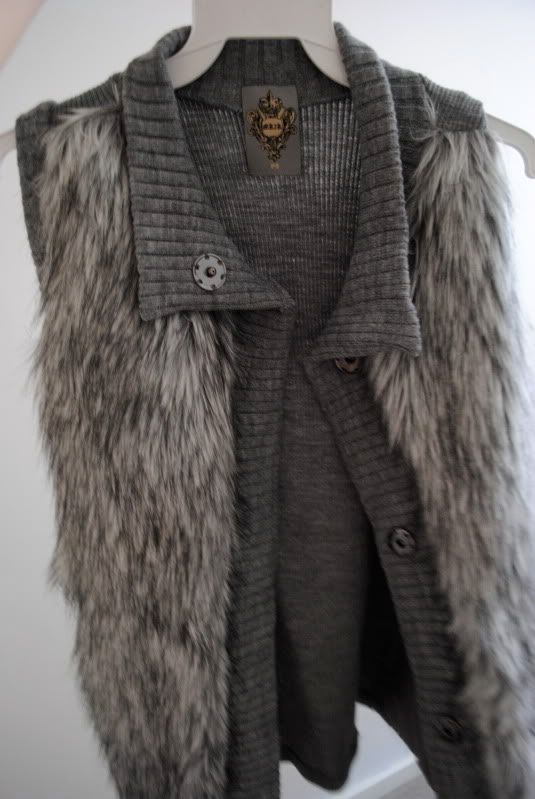 MK2K faux fur vest
The vest as styled in US Elle... love!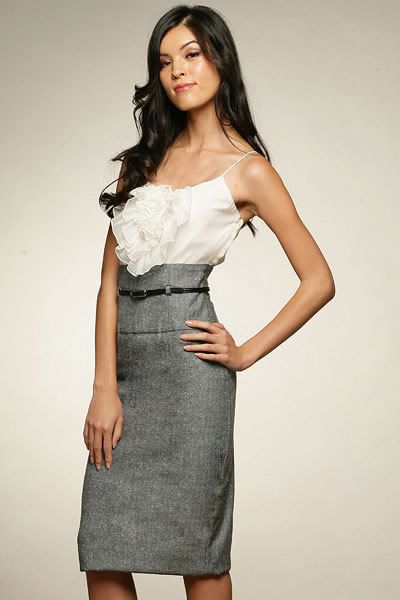 Black Halo dress - fell in love with when Lauren wore it in Paris on The Hills!!
YSL 'Lauren' suede booties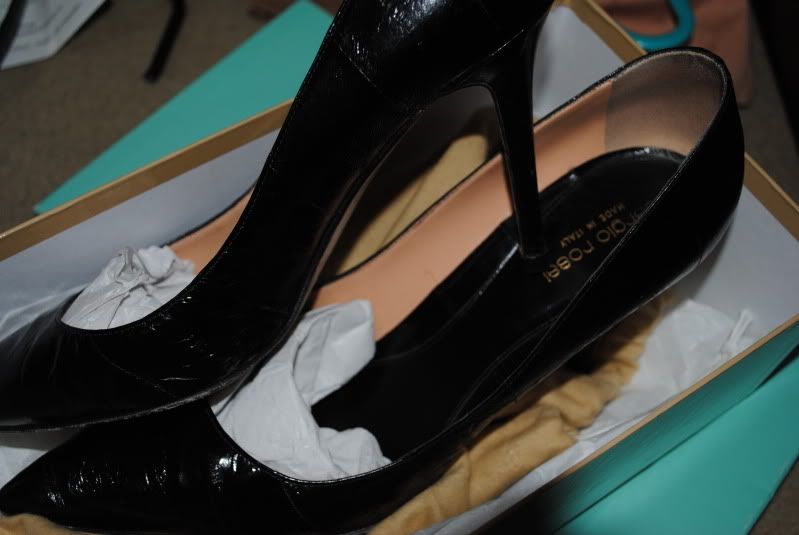 Sergio Rossi eel skin pumps.. a gift from my B :) These can be seen during the opening sequences of Devil Wears Prada when all the girls are getting ready - hahah toooootally random fact!
Mollini copies of the Chloe bow flats - these are totally knackered but I cannot let them go :(
I also cleaned out my underwear and tights draw and threw out 3 pairs!
On my shopping list for winter
a new, black pencil skirt (threw 3 out today which are too big and ill fitting).. saw one at Scanlan & Theodore and I think it maybe the one
new, black, fine knit turtle neck... S&T again, can't go wrong!
Wolford tights - I'm going to give in
Black sheer stay ups
A large, Burberry cashmere scarf
Another dress I can layer for winter
A MaxMara suit... June sales ;))
Clocking some couch time tonight - doing a double session a the gym tomorrow - body attack AND body balance... ouch! Hope you're all having a fab weekend x